大專生筍工推介
【入Microsoft不是夢】Hong Kong Student Internship Program 2020 – Marketing Pillar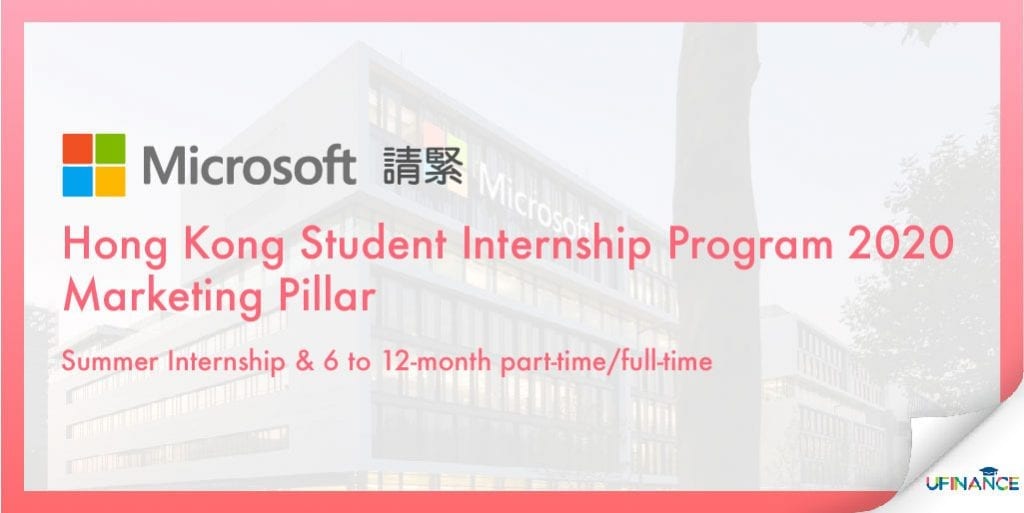 以為喺香港就無機會入Microsoft 做intern?NO NO NO 呢家Microsoft請緊Marketing 嘅 Intern,表現得好仲有機會Graduation Offer 㖭,讀Marketing嘅你記住唔好錯過啦。



Responsibilities
As a Microsoft Marketing Intern, you will be representing our products and services and presenting them to the world. With the knowledge of our latest technology, you will have to find its value proposition, design different creative marketing strategies, tell individuals and organizations how our technologies can benefit them – perhaps even change their lives. We are looking for candidates who are passionate in technology, creative, interested in digital marketing and has positive energy!
The program provides university students a life-time rewarding experience to work on real and impactful projects, facilitate the development of world-changing solution, network and collaborate with the brightest in the field of Marketing, Sales and Consumer-facing Technology within Microsoft. We are looking for students from diverse backgrounds who are passionate in technology, agile and with the courage to break-through and make a difference to the society with a growth mind-set.
Program Highlights:
Leadership Roundtable: You will have the opportunity to meet with our business leaders to share your ideas and collect their feedback.
Career Coaching: You will be invited to career sharing session(s) and be given tools/templates facilitating your career planning. You can also reach out to HR for individual coaching session as needed.
MS Young Talent Community: You will be invited to learning circles, networking sessions, social activities, yammer group, Microsoft Team, etc. which will give you the opportunity to learn from and connect with our leaders, business professionals and Aspires, in order to expedite your learning.
Mentorship: You will be assigned with our industry professional as mentor who can help you with career advice and share business insights and new perspectives to widen your horizon.
Hackathon: You can share innovative ideas and work with other MS young talents to make your idea comes true by winning our Hackathon competition.
Graduate Career Opportunity: Internship is a prerequisite for students to be hired in Microsoft Aspire Experience (our graduate program previously known as "MACH"). Interns with exceptional performance will be invited to our conversion interview and continuously to work in Microsoft Hong Kong after graduation.
Qualifications
Current university students from a recognized university degree
Proven passion in technology
Experience with Microsoft solutions will be a plus
Take up trainings from Microsoft Virtual Academy will be an advantage
Get certified with Microsoft Azure Fundamental Online Training will be a plus
Possess an excellent command of written and spoken English
Application Timeline:
Application Period: 1 Sep – 20 Oct 2019
Online Test – 1st round assessment: Sep – Oct 2019
Job Hack – 2nd round assessment: 20 – 21 Nov 2019
Panel Interview – final round assessment: 22 Nov 2019
What is "Job Hack"? Shortlisted candidates will be challenged to work in teams and come up with innovative technology solutions for real-life business scenarios in the 2-day Hackathon.
延伸閱讀:
【美術精英係機會喇!】Samsonite Graphic Designer Internship
【IT神人喺邊到!?】房協 IT Intern (IT Infrastruture/ Business Solution)(為期九個月)
【各位時尚達人係你喇!】巴黎世家 Balenciaga Communication Intern (part-time)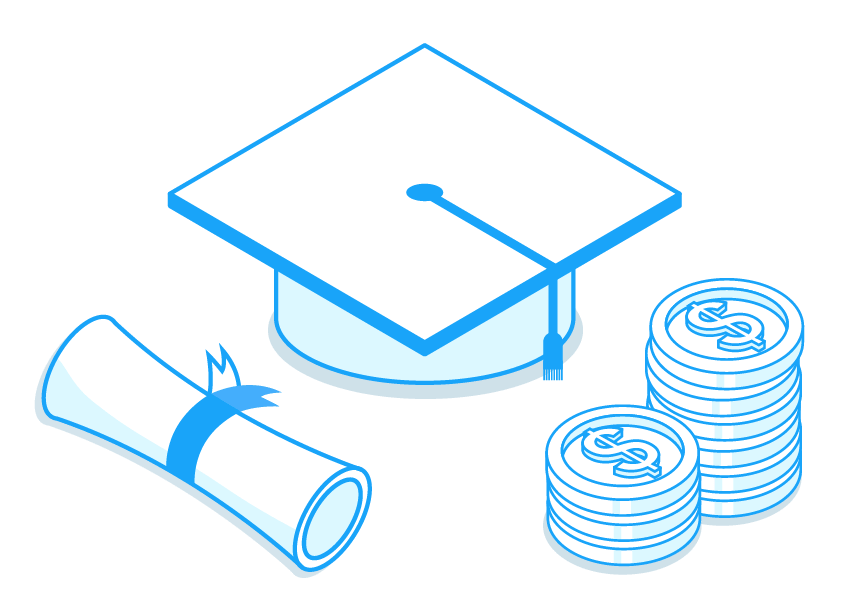 大專生很多時候急需資金周轉交學費,但政府學資處的貸款計劃又未能及時批核。因此,uFinance 根據過往同學們的良好還款紀錄,不斷簡化申請程序,申請只需「學生證+身份證」,申請成功率高達95%,全程網上快捷辦妥,貼合同學需要。

滿足不同經濟需要:交學費、交Hall Fee、還卡數、買電腦、學車、創業
任何本地大專院校學生均可申請
申請只需2份文件(學生證+身份證),毋需收入證明
月平息一律低至 0.84%*
最快即日批核
全程網上申請貸款及確認過數
隨時提早還款,0手續費0罰息