Internship
【國泰Digital/IT Internship】Cathay Pacific Airways Ltd – 2022 Digital & IT Internship Programme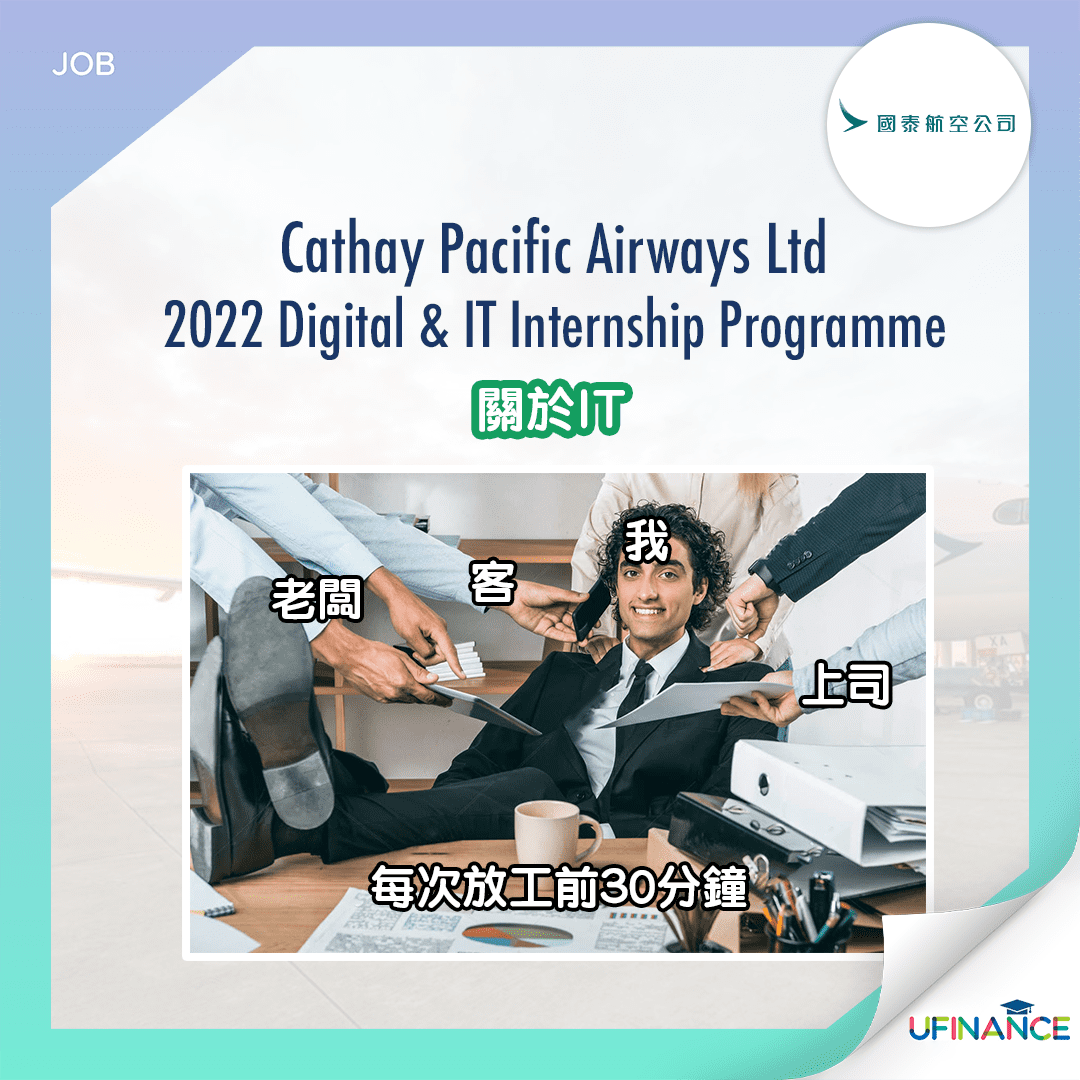 航空業都需要IT嘅人才,國泰 2022 Digital & IT Internship Programme開始接受申請啦!留意返截止日期係2021年12月31日。提提大家,如果你係final-year嘅同學仔就Sorry啦,今次無你份~其他有興趣嘅同學仔就快啲Apply啦!
工作內容:
Department: Information Technology (IMT)
Role Introduction:
At Cathay Pacific Airways, we stand by our commitment to providing world-class service through our aspiring outlook to deliver beyond our customer's expectations. If you've been inspired by our vision, and are excited to be a part of one of the world's greatest service brands; join us in our mission to deliver personal service that moves people emotionally. To never standstill. To Move Beyond.
Following the footsteps of Cathay Pacific's innovative spirit, the Cathay Pacific Digital & IT Internship Programme is an inspiring opportunity looking to find, and importantly, nurture local talent into the pillars of future aviation. As part of our commitment to Move Beyond, interns will be given a glimpse into the vast array of industry-leading projects led by Cathay Pacific.
Key Responsibilities:
The Cathay Pacific Digital & IT Internship Programme offers students an exciting and unique opportunity to develop their professional skills with valuable hands-on, real-time experience. As a Digital & IT Intern at Cathay Pacific, you're more than a student — you're a member of our dynamic Digital & IT team.
During the seven-week internship, you will join one of the following departments:
        -Digital
        -Solutions
        -Infrastructure & Operations
Not only will you gain practical hands-on work experience to work on game-changing projects – in an ever-changing aviation environment with the latest technologies, you will also receive ongoing opportunities to network and interact with managers and collaborate with IT and digital professionals.
入職要求:
-Non-final year university/diploma student in any related disciplines with enthusiasm in exploring a career in digital and technology
-Passion in the aviation industry is an advantage
-Innovative, adaptive and open-minded
-Knowledge in data analytics, business analysis, IT risk & security, cloud computing or web/ mobile design/ development is an advantage
-Excellent command of both written and spoken English
-Right of abode in Hong Kong
Application Deadline: 31 December 2021
按此申請及了解詳情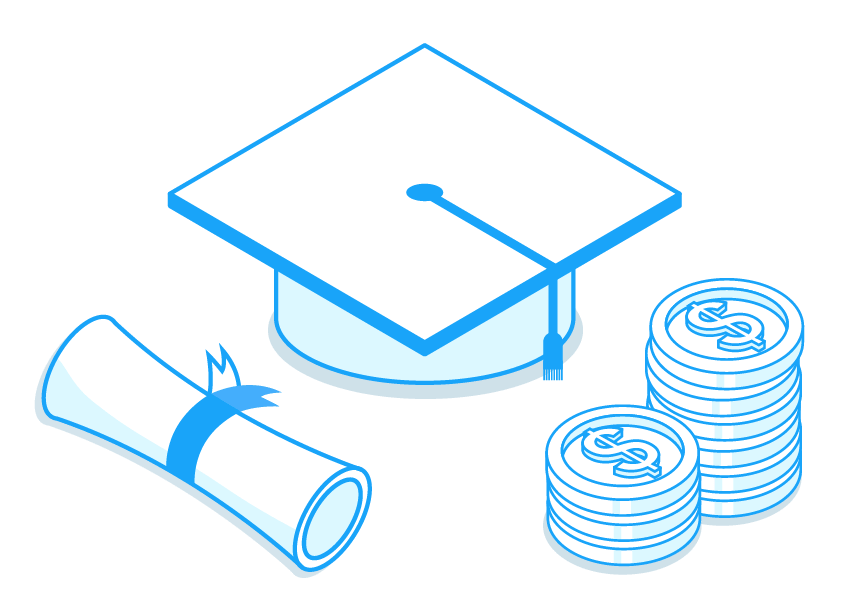 大專生很多時候急需資金周轉交學費,但政府學資處的貸款計劃又未能及時批核。因此,uFinance 根據過往同學們的良好還款紀錄,不斷簡化申請程序,申請只需「學生證+身份證」,申請成功率高達95%,全程網上快捷辦妥,貼合同學需要。

滿足不同經濟需要:交學費、交Hall Fee、還卡數、買電腦、學車、創業
任何本地大專院校學生均可申請
申請只需2份文件(學生證+身份證),毋需收入證明
月平息一律低至 0.84%*
最快即日批核
全程網上申請貸款及確認過數
隨時提早還款,0手續費0罰息