大專生筍工推介
【Under Armour請人啦!】Under Armour Asia Limited – Under Armour 2022 Rookie Program (6-months Internship)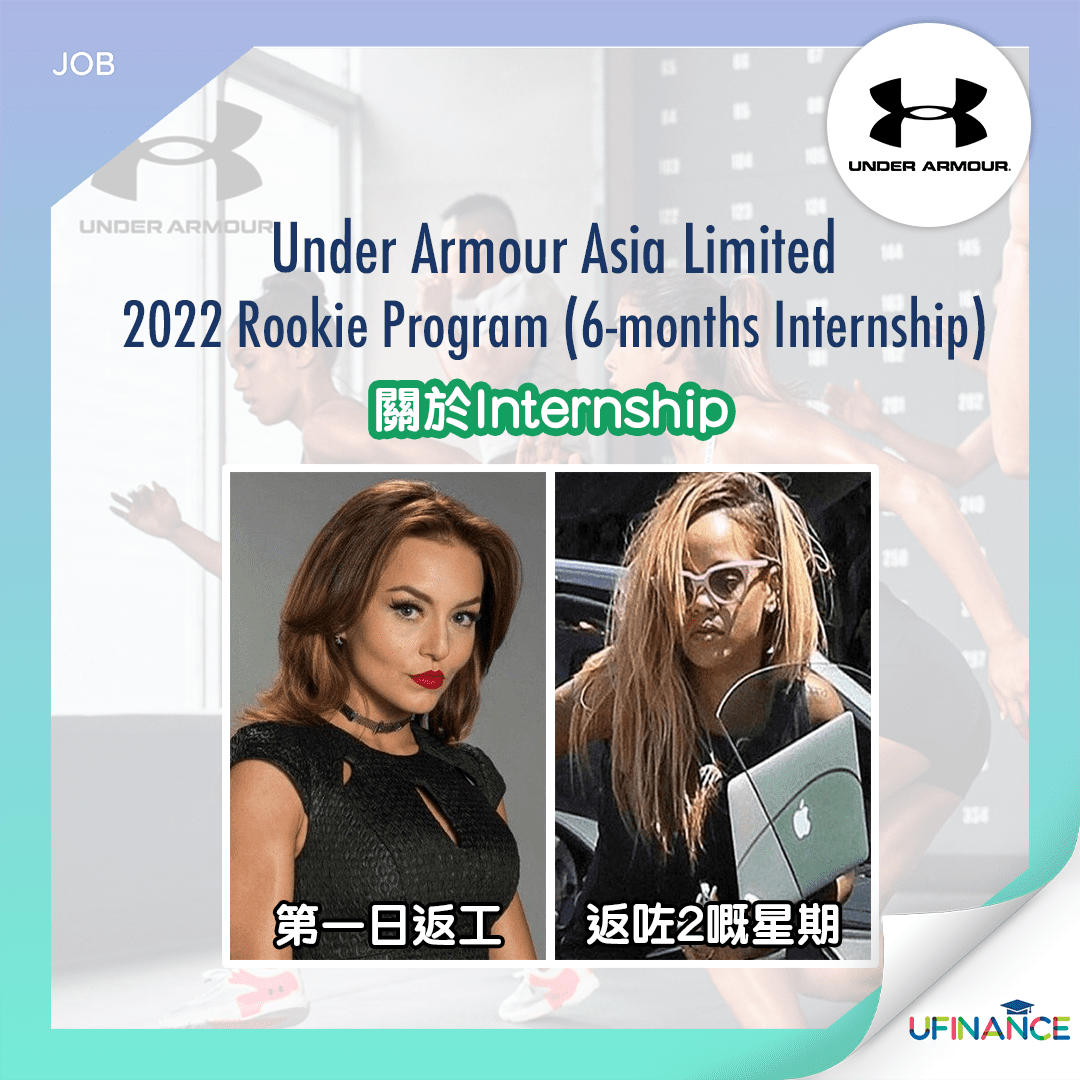 運動牌子Under Armour出咗2022 Rookie Program,係為期6個月嘅internship!呢個internship提供不同部門嘅實習,包括:Accounting、Finance、HR、 Sustainability、Taxation等等。留意申請deadline係12月5日啊!有興趣就快啲Apply啦!
工作內容:
Under Amour is now offering part-time internship opportunities to ambitious university students with a strong passion to make a real impact within the APAC business. Interns will be highly engaged and exposed in major responsibilities within the assigned department and a chance to learn in-depth knowledge of the business unit.
Under the Rookie Program, selected rookie will be assigned to various department, including Human Resources, Accounting & Tax, FP&A and Sustainability to provide technical and administrative support to the team. 
What we offer:
-6 months part-time internship, minimum 20 hours per week
-Remuneration provided with great company benefits
-Regional exposure for a top international retail brand
-Fun and international working environment
Essential Duties & Responsibilities

As a rookie in Accounting, you will need to:
                -Assistant in APAC AR & AP operations
                -Provide support in finance system transformation / enhancement project
                -Perform other ad-hoc tasks as assigned by leaders
As a rookie in FP&A, you will need to:
                -Assistant in financial analysis
                -Provide support and building charts in existing financial report
                -Provide support in software updating project
As a rookie in Human Resources, you will need to:
                -Participate and coordinate in 2022 HR projects: foresee the change of payroll vendor / implementation of Kronos for
                  retail
                -Assist high volume seasonal manual hiring in APAC
                -Assist the HR team in organizing company events and trainings
                -Assist in ad hoc HR Ops tasks from Global
As a rookie in Sustainability, you will need to:
                -Monitor and track of progress against program/remediation KPIs on data platform and systems and perform data                              
                 analysis
                -Work with suppliers, agents and licensors/licensees to support smooth project implementation
                -Ensure compliance with the Fair Labor Association Code and Benchmarks and the Under -Armour Supplier Code of
                  Conduct
As a rookie in Taxation, you will need to:
                -Assist in APAC region tax compliance work
                -Assist in intercompany billing and recharge calculations
                -Assist in tax research and data analysis
入職要求:
-Preferably Year 2 or above university student with relevant area of studies
-Relevant internship / part-time experience is an advantage but not essential
-Proficient in MS Office: World, Excel, PowerPoint, etc.
-Knowledge / experience with analytical software such as Tableau or Think-Cell would be ideal
-Fluency in both spoken and written English and Chinese, including Mandarin
-Excellent planning and organizational skills
-Good data organizational and analytical skill
-Ability to manage and handle multiple tasks with good time management skills
-Outstanding problem-solving skills and able to work independently
-Good communication and interpersonal skills
按此申請及了解詳情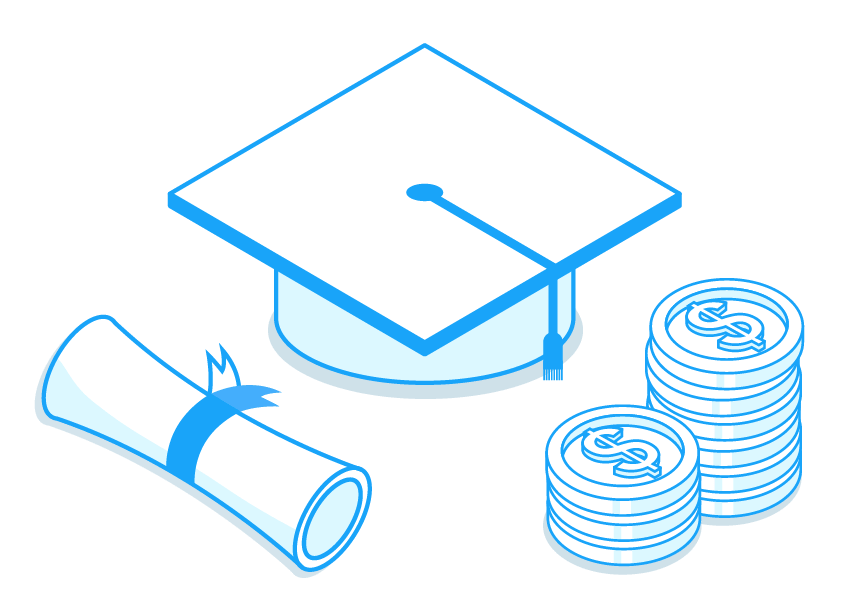 大專生很多時候急需資金周轉交學費,但政府學資處的貸款計劃又未能及時批核。因此,uFinance 根據過往同學們的良好還款紀錄,不斷簡化申請程序,申請只需「學生證+身份證」,申請成功率高達95%,全程網上快捷辦妥,貼合同學需要。

滿足不同經濟需要:交學費、交Hall Fee、還卡數、買電腦、學車、創業
任何本地大專院校學生均可申請
申請只需2份文件(學生證+身份證),毋需收入證明
月平息一律低至 0.84%*
最快即日批核
全程網上申請貸款及確認過數
隨時提早還款,0手續費0罰息