大專生筍工推介
【Marketing Intern】Unilever – Marketing Internship Program 2020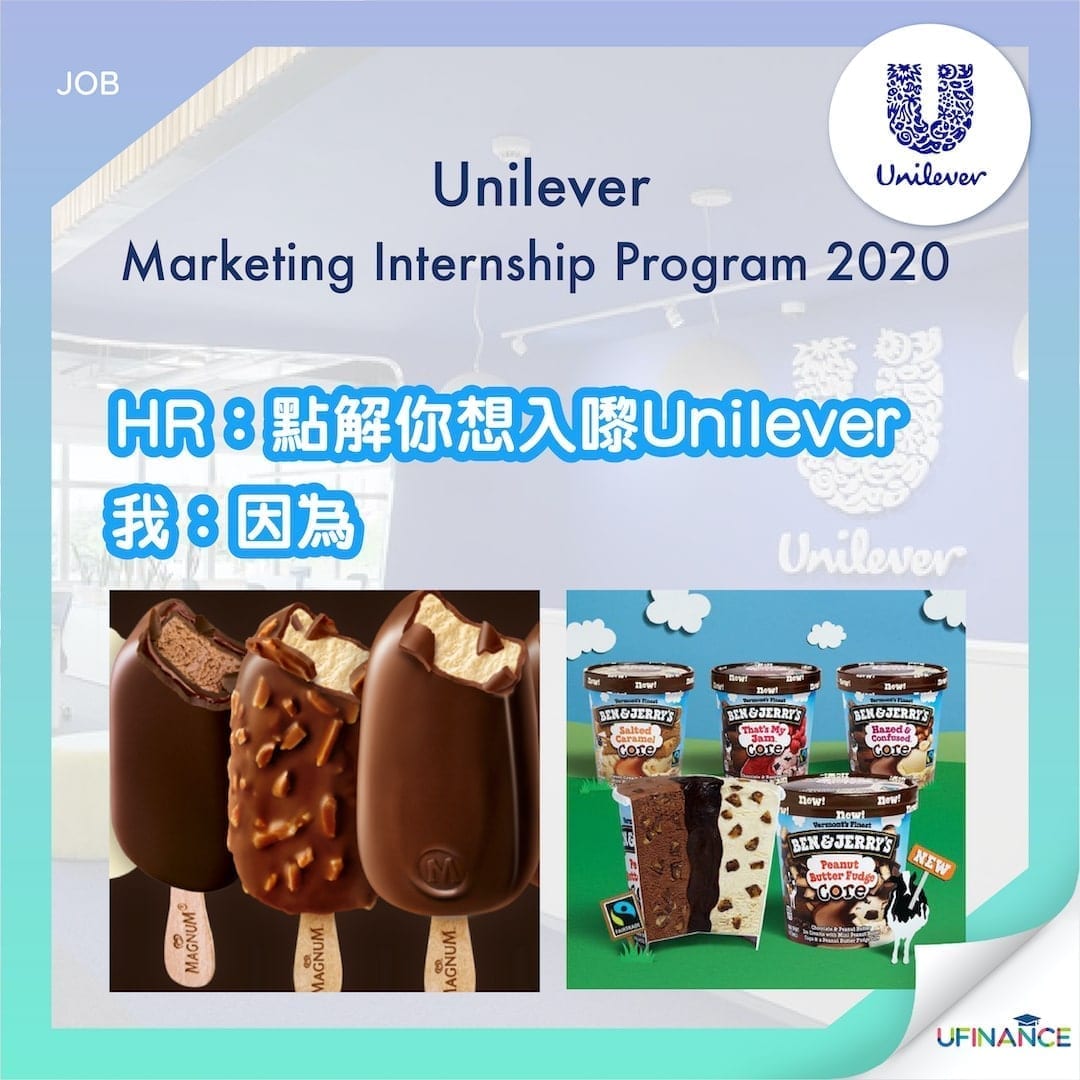 Unilever 是一家跨國消費品公司,產品包括食品,飲料,清潔劑和個人護理產品。旗下品牌包括個人護理品牌Dove, Vaseline, 食品品牌Lipton, Ben and Jerry , Magnum 等等… 佢哋呢家請緊6 個月嘅Marketing Intern,歡迎就讀Marketing/Business 嘅同學申請。
Responsibilities
We are looking for an internship candidate who will join our Marketing team with below key responsibilities and accountabilities
Work closely with media agency to execute and implement activations on digital platforms;
Identify trends and insights to optimize media spend and performance;
Develop effective communications ideas and execution;
Support and closely coordinate with other teams.
Support the strategic planning and explore new business opportunity;
Support the strategic planning and new product development process.
Skills & Requirements
Fields of Study: Business Discipline or Marketing
Students from Year two and above
Education Level: Bachelor
Required level of work experience: None
Key skills
Analytical, confidence and independent thinker;
Strong communication skills;
Good business sense & sense of urgency when needed;
A resilient and accountable team player.
What do we expect from you
Available for a 6 months full time internship is most preferable (from Jun 2020)
Full-time University Student, passionate in developing in Marketing function
Fluent in English, Cantonese and Mandarin;
Excel and PowerPoint proficiency
You are able to work independently, to complete multiple tasks and projects in parallel
You are proactive, enthusiastic, ambitious and flexible
申請詳情:https://hk.jobsdb.com/hk/en/job/internship-program-2020-marketing-100003007756416?searchRequestToken=6c09877b-900b-49b3-ad1d-e42662cef869&sectionRank=55&jobId=100003007756416
延伸閱讀: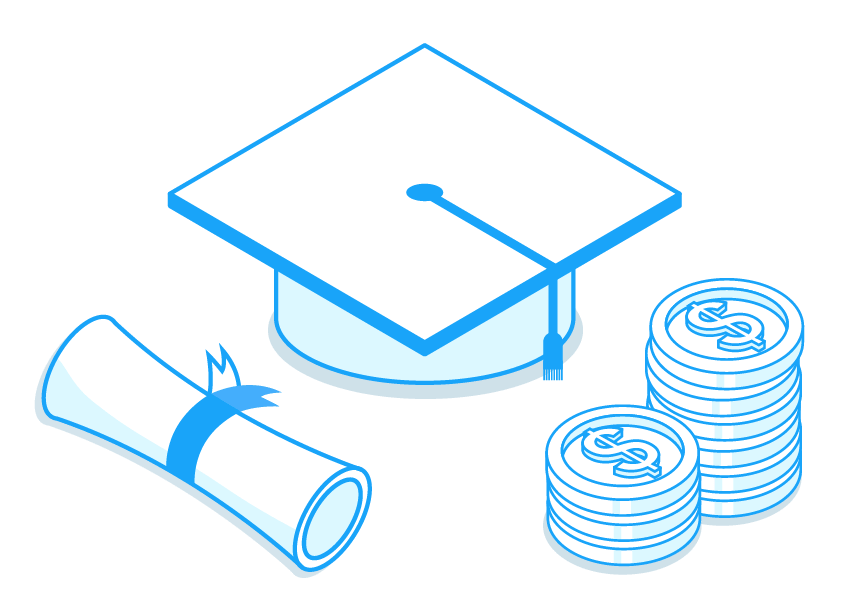 大專生很多時候急需資金周轉交學費,但政府學資處的貸款計劃又未能及時批核。因此,uFinance 根據過往同學們的良好還款紀錄,不斷簡化申請程序,申請只需「學生證+身份證」,申請成功率高達95%,全程網上快捷辦妥,貼合同學需要。

滿足不同經濟需要:交學費、交Hall Fee、還卡數、買電腦、學車、創業
任何本地大專院校學生均可申請
申請只需2份文件(學生證+身份證),毋需收入證明
月平息一律低至 0.84%*
最快即日批核
全程網上申請貸款及確認過數
隨時提早還款,0手續費0罰息