大專生筍工推介
【Management Trainee 2021】6份精選推介MT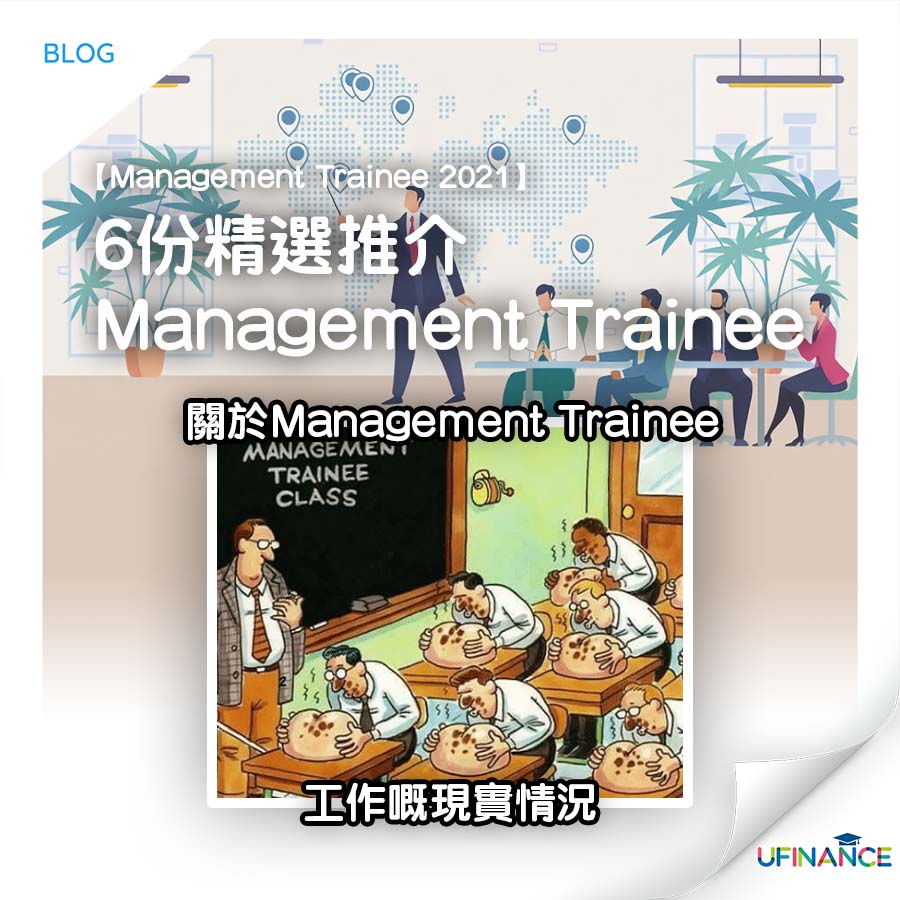 上個月同大家講過,依家各大公司都陸續出MT recruitment post,除咗
bank MT
之外,仲有好多公司都開始請MT,包括今次小編精選嘅馬會MT、信興集團MT、交通銀行Corporate Banking MT、Noble Storm Limited Digital Marketing Trainee、C Services & Consultancy Co. Customer Relationship MT、CW Consulting Company Assets MT。大家千奇唔好錯過!!!
The Hong Kong Jockey Club – Management Trainee Programme
The 3-year Management Trainee Programme recruits and develops high potential individuals as future leaders of the Club – young talent who will carry forward the Club's purpose of working continuously for the betterment of our society.
入職要求:
Fresh graduate or degree holder in any discipline, with less than 3 years working experience. 
Looking for a fast track and long-term career in a corporate environment. 
Mature, self-confident and independent. 
Self-starter, eager and fast to learn. 
Enjoys being challenged, comfortable with conflict and change. 
Flexible, able to handle a dynamic and fast-paced business setting. 
Strong leadership skills and potential. 
Strong business acumen. 
Excellent interpersonal and communication skills
截止日期:
6th Dec 2020, 11:59 pm
================================================
信興集團 – Management Trainee
1. Electrical Appliances
職責:
Ensure speedy and courteous maintenance, repairing and installation services are provided to customers
Ensure adequate engineering and operational support for newly launched as well as established products by close work relationships with manufacturers, associated business units and other departments
Work closely with management team for business planning
2. Operations
職責:
Rotate to different Operations Departments to get familiarized with the systems and workflows to provide comprehensive support
Work closely with management team for business planning
入職要求:
Bachelor degree or above (Electrical / Electronic / Mechanical / Engineering or Management)
1-2 years working experiences (Fresh Graduates are welcome) 
Strong analytical and problem solving skills
Good communication and presentation skills in both English and Chinese
Proactive with high initiative
IELTS Score 6.5 or above preferable
Proficient in MS Office
申請方法:
Interested parties please send full resume stating expected salary.
================================================
交通銀行 – Corporate Management Trainee Programme (Corporate Banking)
A 24-Month corporate management trainee programme has been launched to provide rewarding career prospects and tremendous personal growth opportunities comprising specialised training in Corporate Banking. High-calibre graduates who aspire to develop a career in the banking industry are welcome to join our team.
入職要求:
Bachelor's degree or preferably a master's degree from an accredited university
Maximum of 2 years' working experience
Strong analytical, interpersonal, leadership, as well as strategic planning skills
Versatile and have a passion for excellence
The programme incorporates regular professional corporate training sessions and comprehensive on-the-job training. During the training period, you will be fully supported by a well-developed mentoring system and on-the-job coaching.
The above post requires proficiency in English, Cantonese and Putonghua.
申請方法:
We offer attractive remuneration package to the right candidates. Please send your full resume with expected salary to The Human Resources Manager, Bank of Communications Co., Ltd., 10/F, Bank of Communications Tower, 231-235 Gloucester Road, Wan Chai, Hong Kong, or fax to 2838 9209, or e-mail to here. 
================================================
Noble Storm Limited – Digital Marketing Graduate Trainee
提供:
Excellent Professional On-the-Job Training in Sales & Marketing Team
Career Progression, Advancement & various Learning Opportunities
Real case application in Digital Marketing Trend Analysis and Strategies
Unlimited snack refill; Fun, Young & Energetic, Work- Life Balance working environment
Attractive and Marketing Leading Benefit and Remuneration
Staff Engaging Activities 
入職要求:
2019 – 2020 graduate with a strong passion in Digital Marketing industry
Energetic, out of the box thinking, creative personality with "can do" attitudes
Strong problem solving skills, proactive, Self-motivated, independent and result driven
Humble to embrace better ideas, eager to make improvement, open to challenges and possibilities
Good presentation and communication skills (both spoken and written English & Cantonese)
Extensive knowledge in Adobe Suite programs (PS, PR, AE, AI, etc)
Knowledge in social media analysis such as Facebook and Google Analytics will be an advantage
職責:
Coordinate and perform video concept design and editing of different products' marketing collateral in various eCommerce social media platform for global markets
Create attractive contents
Support in post-video production if necessary
Provide analysis and derive insights that can drive revenue & profit
Perform other ad hoc tasks as assigned
福利:
5-day Work Week (Mon – Fri :10:00 – 18:00)
Double Pay & Discretionary Performance Bonus
Public Holiday, 15 days Annual Leave, Birthday Leave, Marriage Leave, Full Paid 14-week Maternity Leave & Paternity Leave
Medical & Dental Insurance Benefits
Mandatory Provident Fund Contribution
Staff Activities
Excellent On-the-Job Training & Career Advancement Opportunities
Unlimited snack refill; Fun, Young & Energetic working environment
申請方法:
We offer attractive compensation package plus career opportunities to right candidates.  Interested parties please send your resume with expected salary & Portfolio to the Human Resources Department, Noble Storm Limited by applying here.
================================================
C Services & Consultancy Co. – Customer Relationship Management Trainee
職責:
Customer service experience management
Client Portfolio Management
Daily operation for training and product innovation
Team Engagement
Providing a variety of financial services
Customer financial analysis
Reviewing client's asset management and measures
入職要求:
Welcome fresh graduates
HKCE/ DSE level or above (Chinese or English + Mathematics inclusive)
Excellent communication
Great Interpersonal and presentation skills
Open-minded and Out-going personality
Great sense of responsibility
Positive thinking
福利:
Basic salary from $10000-$30000 and performance bonus/commission
New comer mentorship program
Tomorrow leadership training
Yearly Travel allowance
Team building sponsorship
Work-life balance working experience
Comprehensive office facilities
申請方法:
有意者請將履歷電郵至網站。
================================================
CW Consulting Company – Assets Management Trainee/ Advisor
職責:
Managing client relationship and current portfolio
Professional consultation for clients
Marketing events management and coordination
Supporting internal management and services update
Training to be the future trainers
Regular market update for client accounts
入職要求:
Welcome fresh graduates
HKCE/ DSE level or above (Chinese or English + Mathematics inclusive)
Excellent communication, interpersonal and presentation skills
Open-minded for challenges
Out-going personality
Excellent service attitude and sense of responsibility
福利:
Basic salary from $10000-$30000 and performance bonus/commission 
Attentive management supports
Systematic and all rounded training
Yearly Travel allowance
Team building sponsorship
Work-life balance working experience
申請方法:
有意者請將履歷電郵至網站或致電 / WHATSAPP 9812 8738 查詢。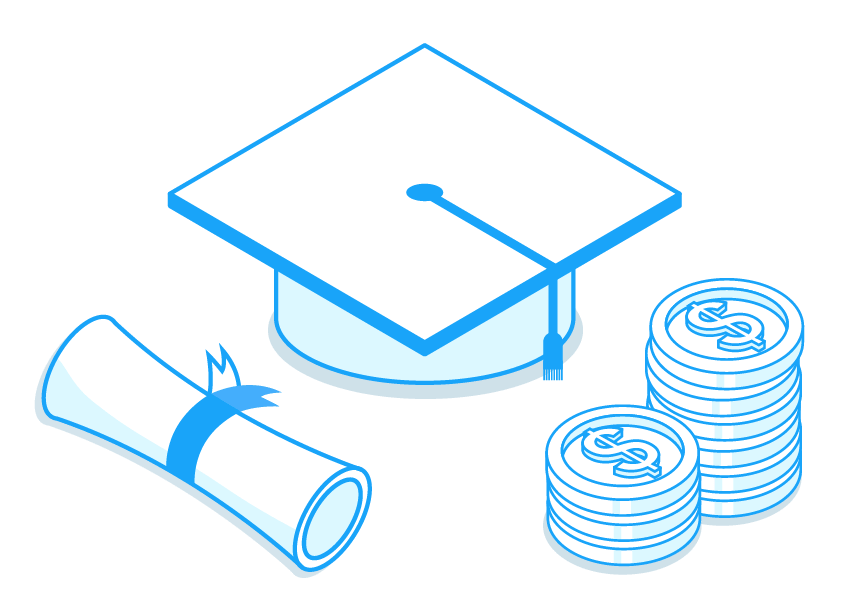 大專生很多時候急需資金周轉交學費,但政府學資處的貸款計劃又未能及時批核。因此,uFinance 根據過往同學們的良好還款紀錄,不斷簡化申請程序,申請只需「學生證+身份證」,申請成功率高達95%,全程網上快捷辦妥,貼合同學需要。

滿足不同經濟需要:交學費、交Hall Fee、還卡數、買電腦、學車、創業
任何本地大專院校學生均可申請
申請只需2份文件(學生證+身份證),毋需收入證明
月平息一律低至 0.84%*
最快即日批核
全程網上申請貸款及確認過數
隨時提早還款,0手續費0罰息