大專生筍工推介
【IT人入】Classy Wheeler Limited Part Time Video Analytic Engineer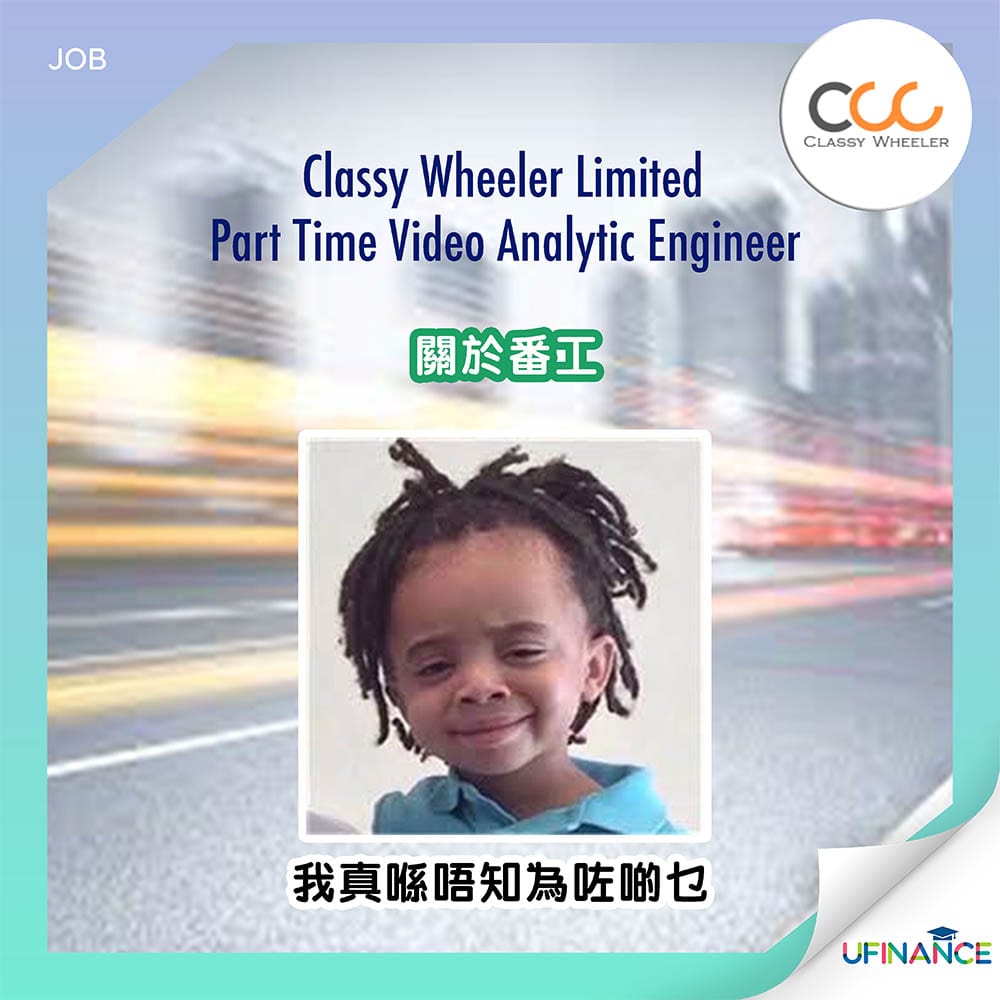 Classy Wheeler而家請緊 Video Analytic Engineer。無論喺full time/ part time/ internship/ freelance都可以,讀有關IT科目嘅同學快啲去apply啦!
工作內容:
– To build VA (video analytics) software application, for early engagement with customers by prototyping, and to propose, develop, and deploy winning solution based on VA technology.
– Work with a team of business and technology professionals to develop and implement intelligent solutions with machine learning, AI and various technology components.
– Work with our team to propose appropriate solutions for our clients.
– Build VA application for Proof of Concept (POC) in short time.
– Work closely with pre-sale team to map out functional and technical architecture, and cost estimation.
– Based on VA prototyping for POC, work with solution partner to integrate partner's software components, or develop with partner, according to tender specification.
– Able to deploy solution based on Linux/Windows in data centre and customer premise without internet.
入職要求:
– Bachelor or Master Degree in Electrical Engineering, Computer Science, Computer Engineering, or related discipline (Internship / Fresh Graduates are also welcome)
– Familiar with Linux, bash script, python, OpenCV, C/C++, github, Docker, Apache, Base64, protobuffer.
– Knowledgeable in API for VA engine, by using restful, MQTT, AMQT.
– Knowledgeable in main stream VA framework like Caffe, Tensorflow, Openvino.
– Experience in trouble shooting network / application / OS issues in Linux / Windows (using command line)
– Familiar with linux scripts and file management, able to monitor and identify system issues remotely by SSH/putty/screen.
– Familiar with video streaming tools like ffmpeg / VLC, able to get RTSP stream from video source, for further processing.
– Understanding Ubuntu 18.04 server / Windows 10 server administration.
– Enthusiasm in new technologies (e.g. video analytics, IoT, AI)
– Experience in video analytics model transfer learning by GPU is a plus, but not a must
– Proficient in English and Putonghua
按此申請及了解詳情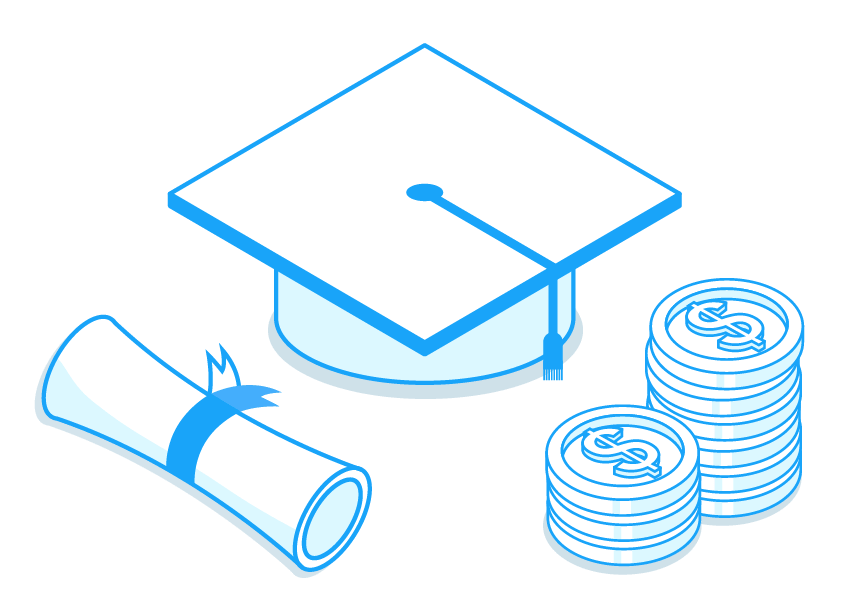 大專生很多時候急需資金周轉交學費,但政府學資處的貸款計劃又未能及時批核。因此,uFinance 根據過往同學們的良好還款紀錄,不斷簡化申請程序,申請只需「學生證+身份證」,申請成功率高達95%,全程網上快捷辦妥,貼合同學需要。

滿足不同經濟需要:交學費、交Hall Fee、還卡數、買電腦、學車、創業
任何本地大專院校學生均可申請
申請只需2份文件(學生證+身份證),毋需收入證明
月平息一律低至 0.84%*
最快即日批核
全程網上申請貸款及確認過數
隨時提早還款,0手續費0罰息