大專生筍工推介
【Intern機會黎啦】Oasis Group Project Assistant (OGPA) Internship Program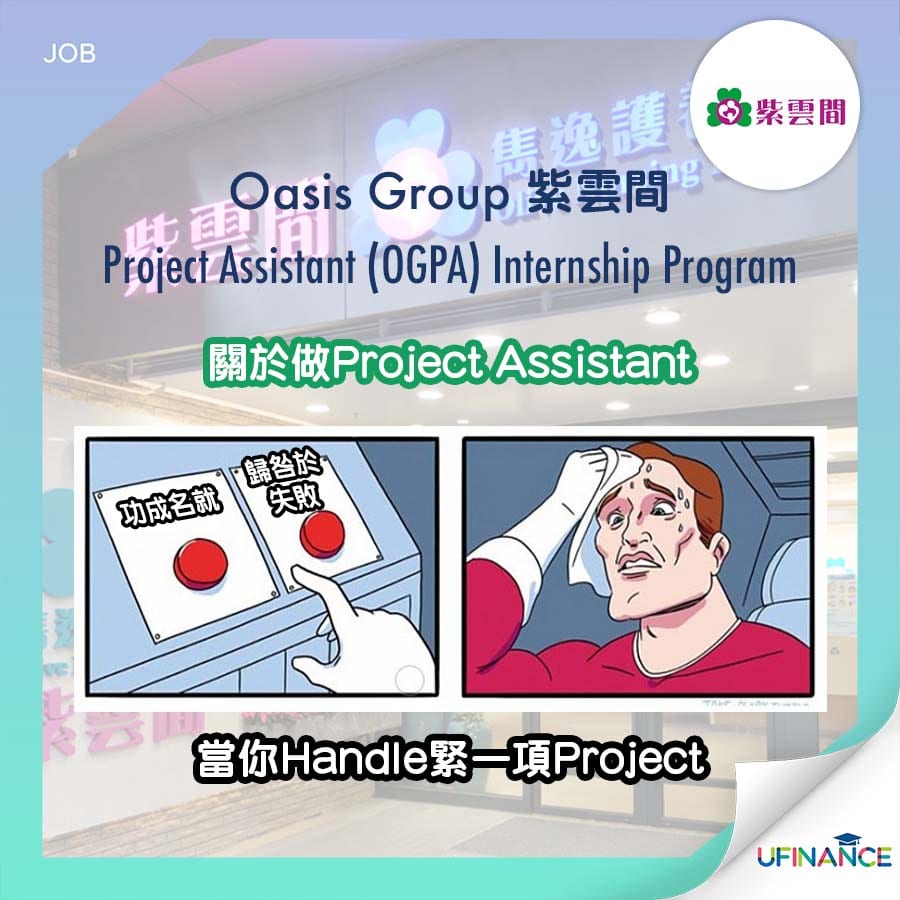 紫雲間係2007年成立,以『專業、專注、尊重』為理念和核心價值,致力為長者提供優質而全面的專業護理服務既集團,依家佢地搞緊一個為期12個月既internship program ,仲搵緊intern既同學仔記得唔好錯過啦,11月13號就截止報名嫁啦~
To all students and graduates,
OGPA internship program is a 12-month intensive development program. It aims at those
undergraduates with teamwork skills in an authentic social enterprise setting, an entrepreneurial
mindset in project management and willing to develop their career path in social service, especially in
elderly care service. We provide a one-year contract and a clear career path from project assisting level
to management level. This program is similar to Management Trainee (MT) program by offering an
entry-level internship for young people to pursue their career in social service without professional
qualifications in nursing, social work, physical therapy, occupational therapy, etc.
Qualification:
– High diploma/associate degree holder or above in any discipline
– Work experience in project management or digital marketing is desirable but not essential
– Good command of written and spoken English and Chinese
– Self-motivated and a responsible team player with good communication skills
– Creativity with business sense and entrepreneurial mindset
– Willing to learn and be multi-tasking in various projects
– Proficiency in Microsoft Office applications (Word, Excel & PowerPoint) and Chinese word
processing:
– Immediately available is highly preferred
– Fresh graduates are welcome to apply
Responsibility:
– Assist in coordinating all operations and detailed arrangement of a gerontechnology-related project
subsidised by the Social Welfare Department
– Assist senior executives for projects planning and proposals/tenders drafting
– Assist with conducting proposals and reports for the marketing in the context of the elderly care
service industry
– Assist with project documentation as needed
– Assist with the marketing team in social media content writing and marketing promotion
To Apply:
– Please send your CV and cover letter to Ms. Choi at [email protected] before 30
th October
2020 (Fri)
– Applicants not invited for an interview within 4 weeks may consider their application unsuccessful
– All personal data collected will be used for recruitment purposes only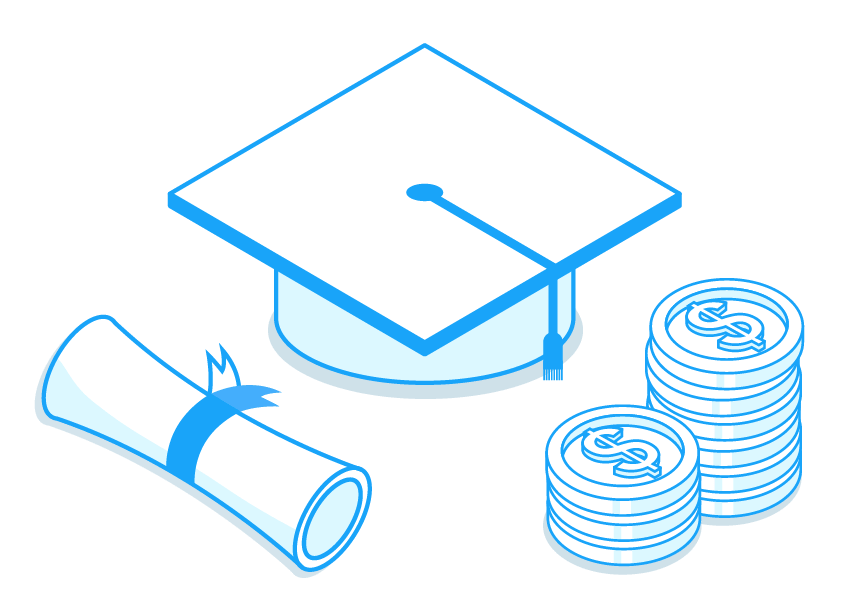 大專生很多時候急需資金周轉交學費,但政府學資處的貸款計劃又未能及時批核。因此,uFinance 根據過往同學們的良好還款紀錄,不斷簡化申請程序,申請只需「學生證+身份證」,申請成功率高達95%,全程網上快捷辦妥,貼合同學需要。

滿足不同經濟需要:交學費、交Hall Fee、還卡數、買電腦、學車、創業
任何本地大專院校學生均可申請
申請只需2份文件(學生證+身份證),毋需收入證明
月平息一律低至 0.84%*
最快即日批核
全程網上申請貸款及確認過數
隨時提早還款,0手續費0罰息