大專生筍工推介
【暑假intern】2020 Bloomberg Customer Support Internship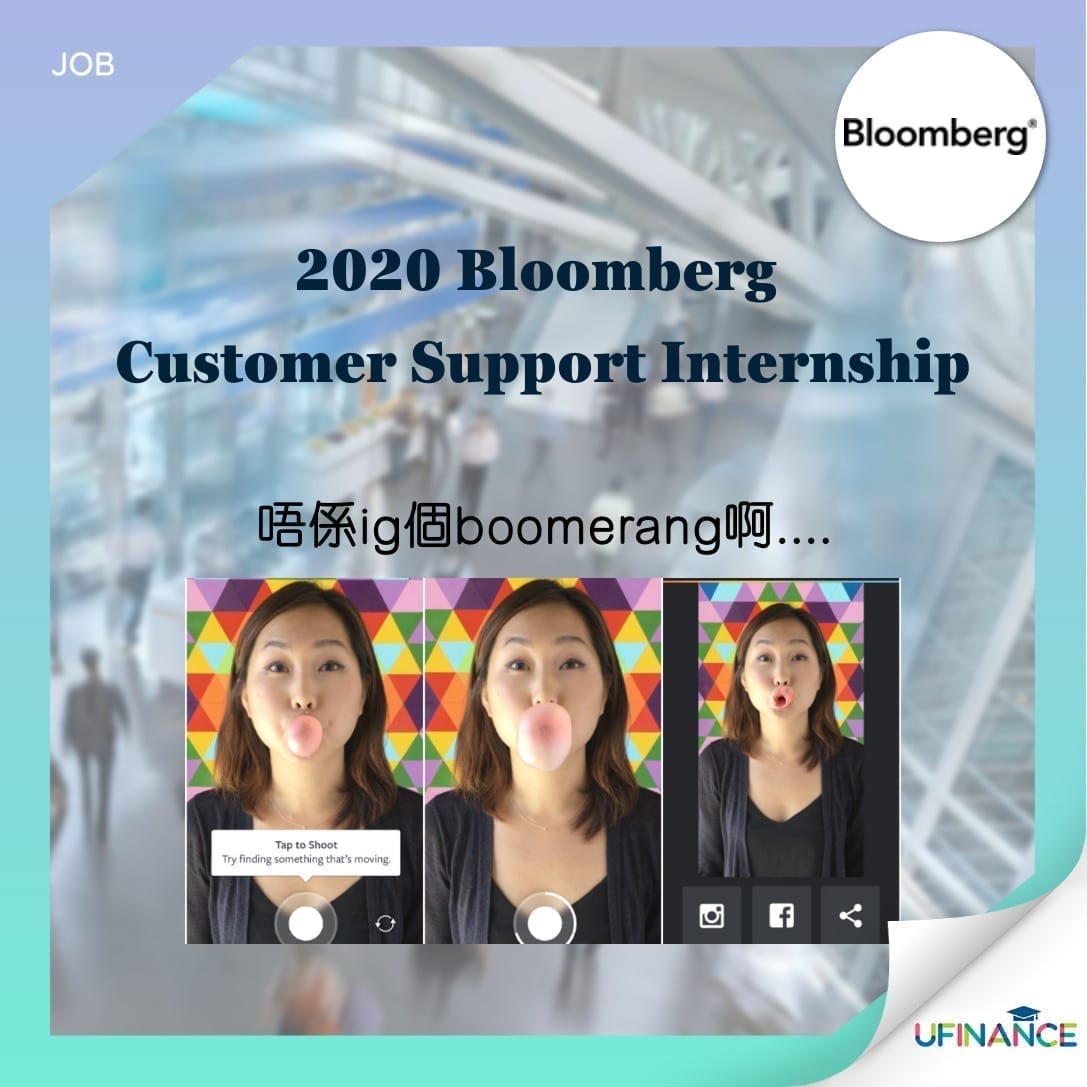 Bloomberg係全球金融數據嘅主要發行商,同21世紀頂級新聞提供商。以四個核心價值觀為指導:創新、協作、客戶服務、做正確嘅事。Bloomberg公司通過創​​新技術提供數據、新聞同分析,並為全球超過325,000個訂戶提供實時財務信息。今年夏天佢地請Customer Support Internship,有興趣嘅同學仔要留意啦,截止日期係6月22號。
工作內容
As a future Bloomberg Customer Support professional, you have two critical focus areas: to provide exceptional customer service to a broad range of clients, and ensure the fast and effective management of various client workflows and hardware/software issues. We set-up, train, and connect our clients to the various Bloomberg products and platforms they subscribe to. You will work alongside our 500 strong global team, supporting our clients collectively in more than 18 languages.
Specific tasks can include; providing outstanding customer service to our clients via the internal ticketing system, phone call, e-mail or live chat. Identifying, investigating, and resolving customer issues using proprietary company software. Collaborating with your team on various department and global projects, analyzing complex processes, and thinking of creative solutions.
You come to work with a purpose, understand what urgency means to a trader, are curious and take pride in being customer service driven. You love being part of a team where clients count on you every day, and you challenge and support your colleagues to innovate, learn and deliver the best service possible.
This is an exciting internship for students seeking a challenging, customer-focused opportunity. We will make sure that you are ready to provide exceptional customer service through our training program. You will also receive an introduction to Bloomberg products and services, our clients, a broader insight into global financial markets, general daily inquiries, product setup and hardware, and troubleshooting.
We will help you expand your skills and opportunities in this role through project involvements. Our Interns are involved in mentoring, quality control and idea generation. Successful interns will have the opportunity to be offered a permanent full time role in Bloomberg Customer Support at the end of the Internship.
入職條件
– Strong customer service skills including telephone etiquette and a professional demeanor
– Excellent verbal and written communication skills in English and any of the following languages: Cantonese, Mandarin, Korean at a business fluency level
– A demonstrated interest in Finance and / or Technology
– Desire to develop skills and experience in customer service in a fast-moving FinTech environment
– Willingness to learn new technologies and ability to retain information
– Careful attention to detail, with an aptitude for working quickly and accurately
– Multi-tasking and problem solving skills as well as an ability to work independently and as part of a larger global team
– An interest in progressing a career within Bloomberg
– Curiosity to identify, research, and resolve customer technology, software and hardware issues
– Awareness of data management, privacy and information security
– Aptitude to work within highly connected and software-based systems
– Currently enrolled in a university with a graduation date between December 2020 or Jun 2021
– Available to work for the whole duration of 10 weeks from Jun 19th – August 28th, 2020
截止日期
22nd Jun 2020, 11:59 pm
延伸閱讀: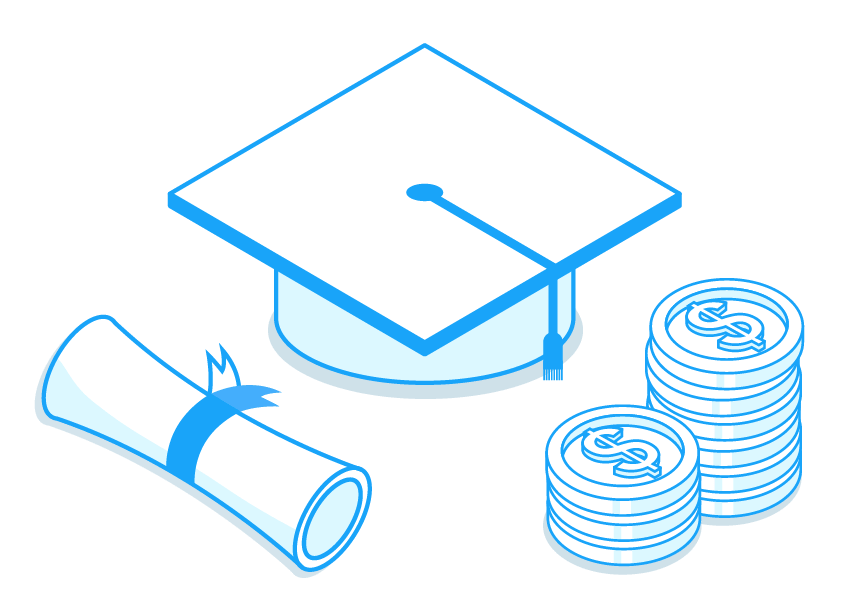 大專生很多時候急需資金周轉交學費,但政府學資處的貸款計劃又未能及時批核。因此,uFinance 根據過往同學們的良好還款紀錄,不斷簡化申請程序,申請只需「學生證+身份證」,申請成功率高達95%,全程網上快捷辦妥,貼合同學需要。

滿足不同經濟需要:交學費、交Hall Fee、還卡數、買電腦、學車、創業
任何本地大專院校學生均可申請
申請只需2份文件(學生證+身份證),毋需收入證明
月平息一律低至 0.84%*
最快即日批核
全程網上申請貸款及確認過數
隨時提早還款,0手續費0罰息