大專生筍工推介
【剪片神人係你啦】Noble Storm Limited – Social Media Video Editor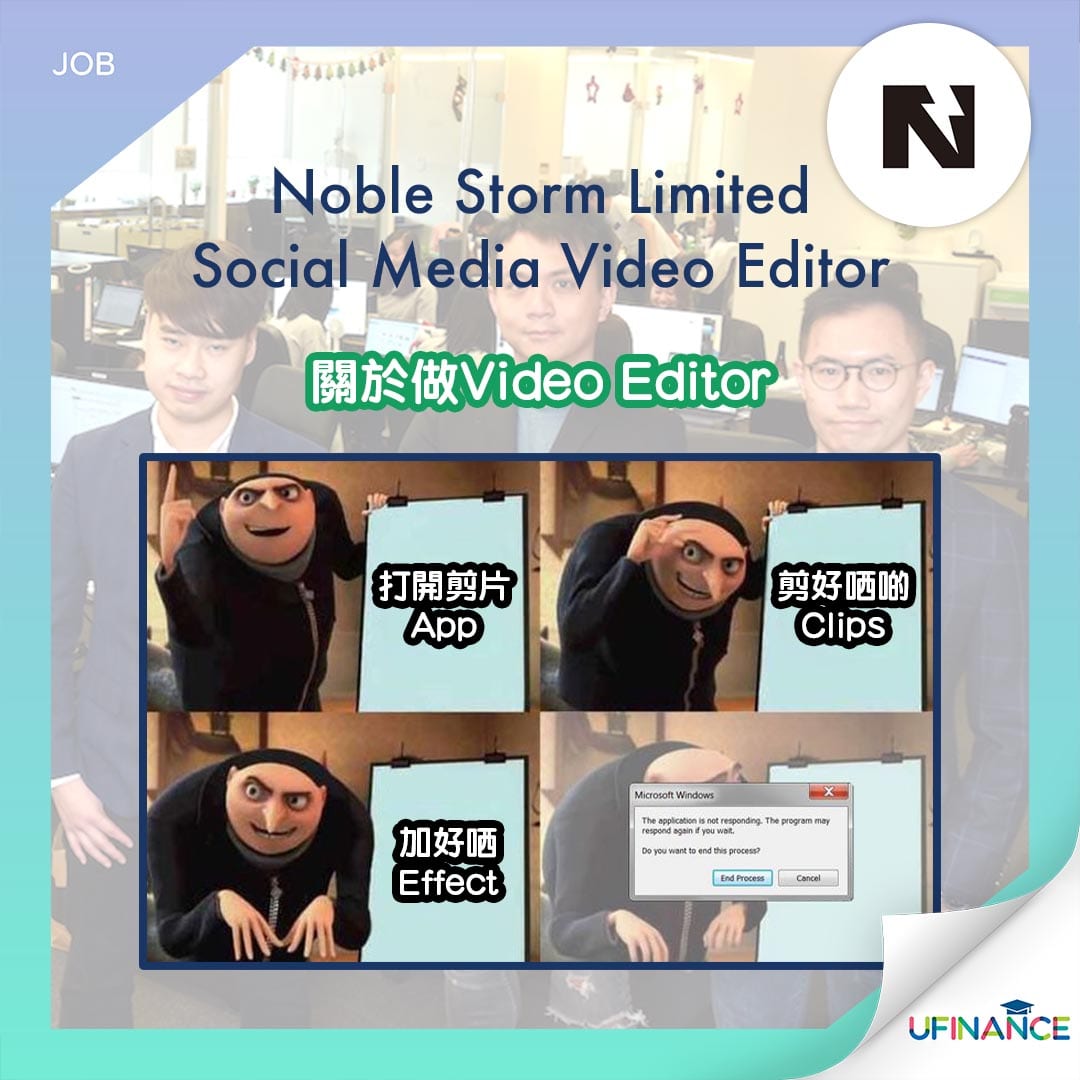 Noble Storm係間2016年成立嘅BVI e-commerce公司,佢哋主要提供digital marketing嘅策略同營運服務。佢哋現時運營緊70幾間online shop,每日處理約15,000筆交易。佢哋而家招緊video editor,有做過Youtuber或者Blogger嘅都Freshgrad都會請啊!有興趣嘅可以試試佢!
Job Highlights
Job Description
– Coordinate and perform video editing of different products' marketing collateral for global markets
– Create and manage the attractive and persuasive products' contents for product promotion
– Plan and manage creative design for video projects in various eCommerce social media platform
– Create attractive contents
– Support in post-video production if necessary
– Perform other ad hoc tasks as assigned
Job Requirements:
– Diploma or above in Multimedia, Creative Media or other related disciplines
– 1 year relevant working experience, preferably in advertising industry (Fresh graduate with Youtuber or Blogger experience will also be considered)
– Creative, proactive and optimistic
– Good command of spoken and written English and Chinese
– Extensive knowledge in Adobe Suite programs
– Ability to work multi-task & under pressure with tight deadlines
**Please enclose your work portfolio for consideration.**
Benefits:
– 5-day Work Week (Mon – Fri :10:00 – 18:00)
– Double Pay & Discretionary Performance Bonus
– Public Holiday, 15 days Annual Leave, Birthday Leave, Marriage Leave, Full Paid 14 week Maternity Leave & Paternity Leave
– Medical & Dental Insurance Benefits
– Mandatory Provident Fund Contribution
– Staff Activities
– Excellent On-the-Job Training & Career Advancement Opportunities
– Unlimited snack refill; Fun, Young & Energetic working environment
We offer attractive compensation package plus career opportunities to right candidates.  Interested parties please send your resume with expected salary & Portfolio to the Human Resources Department, Noble Storm Limited by clicking "APPLY NOW".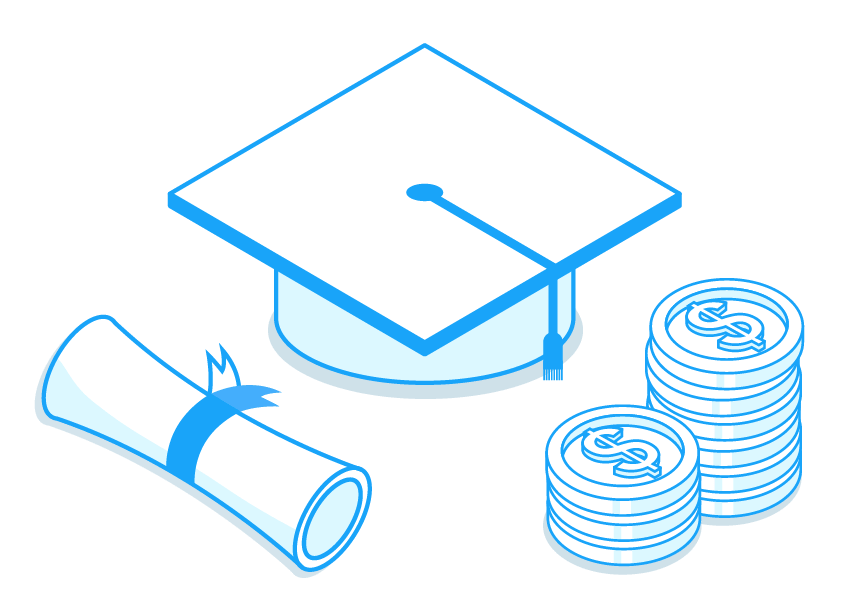 大專生很多時候急需資金周轉交學費,但政府學資處的貸款計劃又未能及時批核。因此,uFinance 根據過往同學們的良好還款紀錄,不斷簡化申請程序,申請只需「學生證+身份證」,申請成功率高達95%,全程網上快捷辦妥,貼合同學需要。

滿足不同經濟需要:交學費、交Hall Fee、還卡數、買電腦、學車、創業
任何本地大專院校學生均可申請
申請只需2份文件(學生證+身份證),毋需收入證明
月平息一律低至 0.84%*
最快即日批核
全程網上申請貸款及確認過數
隨時提早還款,0手續費0罰息