大專生筍工推介
【做真文青】西九文化區 — Performing Arts Internship Programme 2020-2021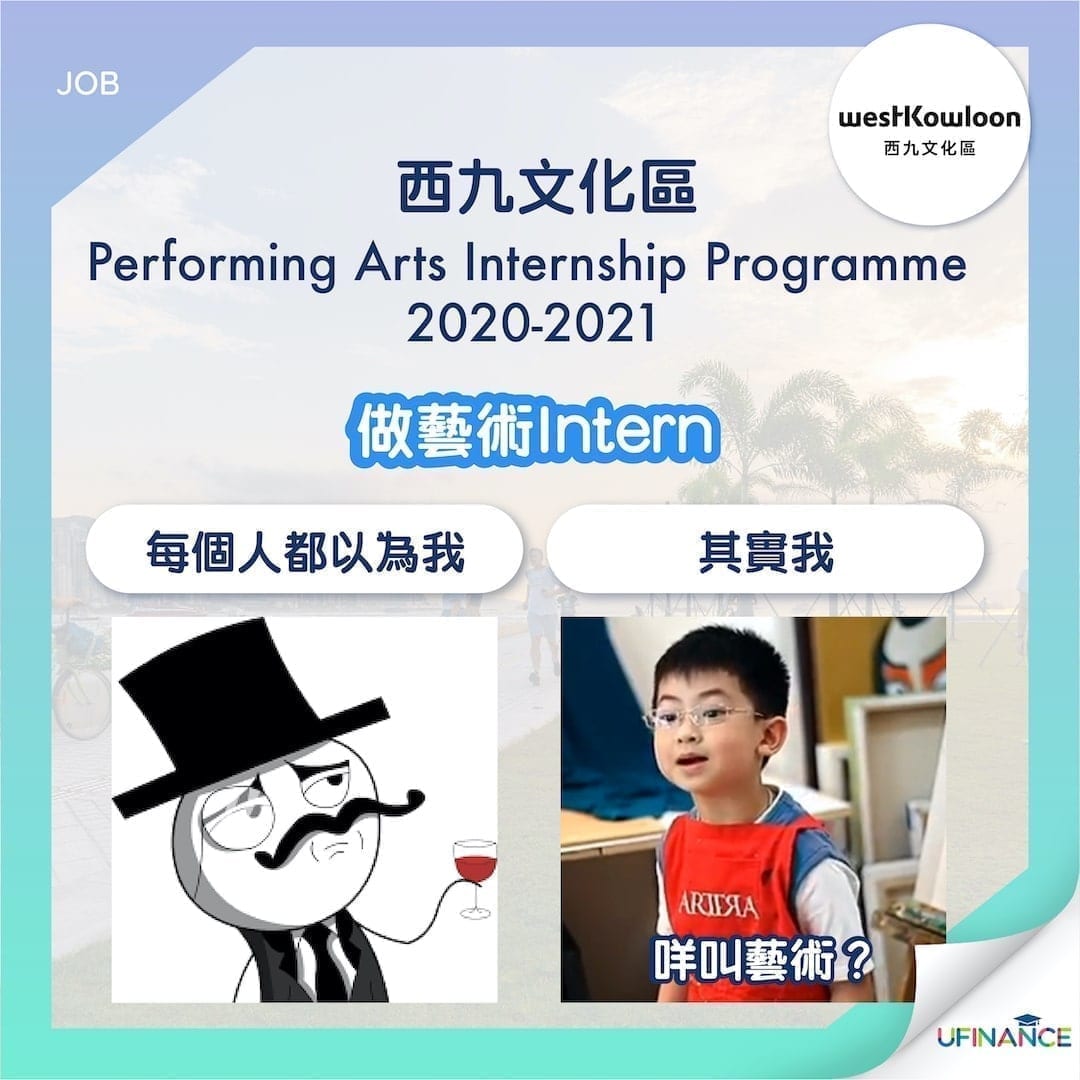 西九文化區致力成為全球其中一個最大型的文化區,集藝術、教育及公共空間於一身。他們提供世界級展覽、演出及文化藝術活動的主要場地,更重要是一個本地藝術界交流和合作平台。佢哋呢家請緊6個月Intern,啱曬啱啱畢業嘅同學仔。佢哋唔單只請讀藝術嘅畢業生,仲有publishing,marketing,journalism,business。有興趣嘅同學仔記住留意!
YOU NEED:
To be a graduate with a recognised institution degree or equivalent qualification in the following disciplines relevant to your preferred internship:
| | |
| --- | --- |
| For programming interns | Performing arts, social science, arts, cultural or cultural management studies, arts education, publishing, marketing, journalism, communications, language, public affairs, business administration, public administration or related disciplines |
| For venue operations interns | Event management, hospitality, tourism, performing arts, business or related disciplines |
| For technical and productions interns | Theatre technical arts, such as stage and event management, technical direction, lighting design and technology, sound design and technology, architecture or project management disciplines |
A strong interest in working professionally in performing arts, performing arts venue
operations, tourism and hospitality, theatre planning or stage technical fields;
A good command of spoken and written English and Cantonese / Mandarin;
Ideally, some relevant working experience; and
Good computer skills (AutoCAD) are required for technical and productions interns.
YOU WILL:
Learn about WKCDA Performing Arts facilities and their current development, programming, venue operations, venue design, technical and productions etc.;
Gain practical and theoretical training in performing arts through active involvement in our on-going projects while working closely with the Performing Arts Division;
Research topics that will contribute to the development of the Performing Arts facilities and upcoming programmes; and
Join discussions, talks, performances and other related events.
APPLICATION:
Candidates must be permanent residents of the Hong Kong Special Administrative Region at the time of appointment unless specified otherwise.
If you are interested in an internship, please submit your application along with your CV via online application.
1) Please specify why you would like to be part of this internship programme and how this experience may enhance your career plan.
2) Please provide your relevant knowledge and/or experience that you think would help you in this internship.
3) Please indicate which discipline(s) most interest you by prioritizing 1, 2, 3
Disciplines:
Programming Intern – Dance
Programming Intern – Music and Outdoor
Programming Intern – Theatre
Programming Intern – Xiqu
Programming Intern – Learning and Participation
Programming Intern – Editorial
Technical and Productions Intern
Venue Operations Intern
申請詳情:https://hk.jobsdb.com/hk/en/job/performing-arts-internship-programme-100003007762090?searchRequestToken=30c130f0-0908-45b5-a6a4-15016c2e4ad6&sectionRank=15&jobId=100003007762090
延伸閱讀: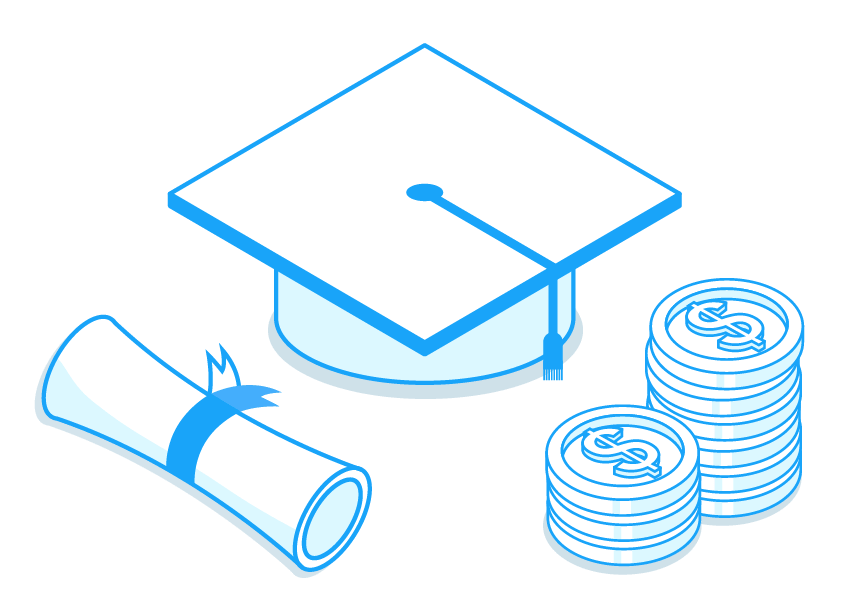 大專生很多時候急需資金周轉交學費,但政府學資處的貸款計劃又未能及時批核。因此,uFinance 根據過往同學們的良好還款紀錄,不斷簡化申請程序,申請只需「學生證+身份證」,申請成功率高達95%,全程網上快捷辦妥,貼合同學需要。

滿足不同經濟需要:交學費、交Hall Fee、還卡數、買電腦、學車、創業
任何本地大專院校學生均可申請
申請只需2份文件(學生證+身份證),毋需收入證明
月平息一律低至 0.84%*
最快即日批核
全程網上申請貸款及確認過數
隨時提早還款,0手續費0罰息